EVENT INFORMATION
---
Our events and seminars are free for everyone to attend. Internship students, Work Experience Students, SRJC Students, and the general public are welcome to attend to increase their skill sets or learn a new one. Our seminars range from Resume & Cover Letter Development, to Communication skills development, to Salary Negotiation techniques.
See the full schedule for the current semester!
Check out Petaluma's Student Success Team for more career-related events!
To participate in July 7th workshop select zoom link:https://cccconfer.zoom.us/j/98035885931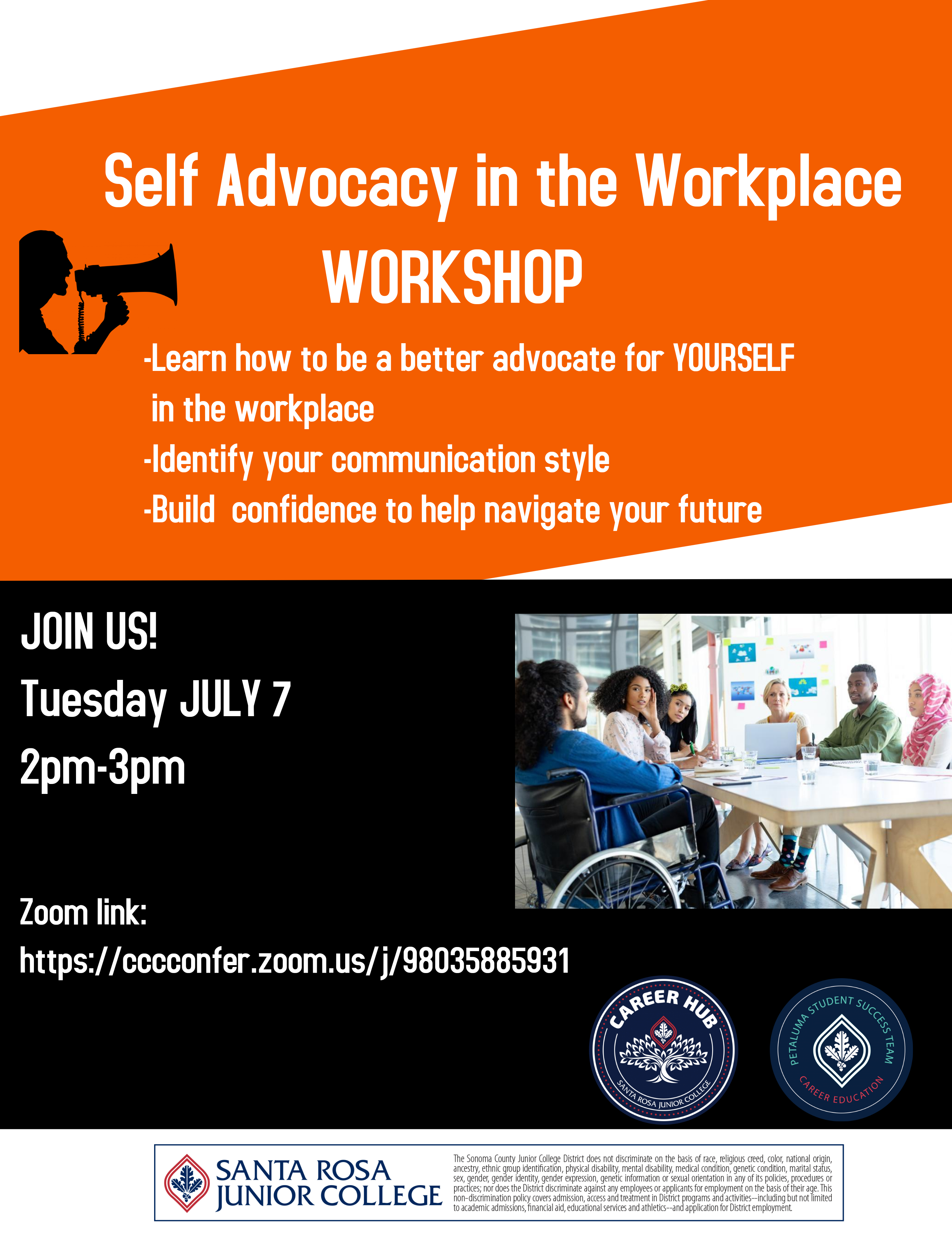 CHECK OUT THE 5th ANNUAL CELEBRATE CE!